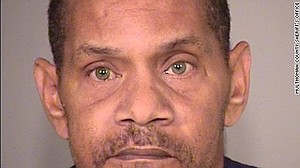 Oregon's Supreme Court has upheld a lower court's ruling by throwing out the confession of a black man accused of strangling four black prostitutes in the 1980s. Two of the victims were teenagers and the other women were in their 20s.
The court agreed with Multnomah County Judge Michael A. Greenlick who had thrown out statements admitting to the killings that Homer Lee Jackson III, 58, made during police questioning in 2015, determining they were made under the influence of fear produced by threats or promises of leniency.
The police detectives in the case "may have persuaded Jackson to tell what they wanted to hear, whether or not it was the truth," the Supreme Court said. It also considered Jackson's diagnosed schizophrenia, significant problems with memory and that he provided incorrect details about some of the killings.
Multnomah County prosecutors are reviewing the opinion. Trial in the case is set for this spring with defense motions set for argument in May.