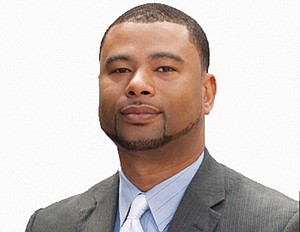 A black consultant with expertise in building partnerships between police and the community has stepped down from a new community panel formed to help oversee police reforms in the city of Portland.
Brandon Lee resigned from the group and gave up a $100,000 consulting contract the city granted to him and his wife, who run Training 4 Transformation, after complaining that an individual committee member was racially hostile to him and created a hostile work environment, according to a story in the Oregonian.
It means a rocky start for the police reform panel, reinstated with new members after going idle two years ago when the first committee dissolved in acrimony amid the exit of justice reform leaders and committee members who served the group.
According to the report, the mayor's office tried to resolve the current dispute by coordinating mediation to resolve the issues between parties, but the offer was rejected by Lee. At the time, the husband and wife consulting group was also trying to increase the money the city paid for its services, records show.