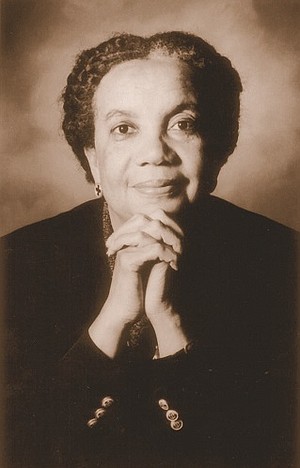 I was deeply honored to participate last week in the opening summit of the Legacy Museum and National Memorial for Peace and Justice in Montgomery, Ala. These profoundly moving new landmarks are the vision of Bryan Stevenson, the brilliant founder and executive director of the Equal Justice Initiative. Stevenson spent his professional life fighting unjust incarceration, especially death row cases, and fighting for racial justice in our criminal system. This has evolved to include the consuming determination to document, remember, and honor the victims of racial terror and lynchings in America – work now immortalized at this museum and memorial which I encourage everyone to visit and take your children and grandchildren with you.
The Equal Justice Initiative has identified more than 4,400 black men, women and children who were hanged, burned alive, shot, drowned, and beaten to death by white mobs between 1877 and 1950. They are honored here in a powerful and sacred outdoor space where their names and dates of death are engraved onto 800 steel monuments, one for every county where a racial terror lynching took place. Many of the monuments are suspended from the ceiling, literally evoking a hanging.
The museum and memorial are part of the organization's mission to confront the truth about our history and as a first step towards recovery and reconciliation from the mass violence and legacy of slavery, lynching, and segregation. This confrontation of America's original birth defects is desperately needed. Lynching, Jim Crow, and legal segregation were all part of a deep-seated pattern of racial subordination in America that lasted long after slavery ended and affects us still.
Today, racially skewed rates of gun deaths, school suspensions, corporal punishment, incarceration, illiteracy and poverty have become new ways of continuing the same old patterns. Kynchings may have stopped but the assault on black bodies, children, and communities has not and black opportunity still lags behind that of whites.
More than 150 years after slavery was legally abolished black children and teens are still being sentenced to physical, social, and economic death in our nation at astonishing rates. Between 1877 and 1950 at least one black person was killed by lynching every week on average among the 12 most active lynching states – Mississippi, Georgia, Louisiana, Arkansas, Alabama, Texas, Florida, Tennessee, South Carolina, Kentucky, North Carolina, and Virginia – and some of the most pronounced racial disparities today still exist in those states.
Consider a few facts: the black child remains the poorest child in America. In 2016, about 1 in 3 black children was poor and a black baby was born into poverty every 4 minutes. In 6 of the 12 states with the highest lynching rates black child poverty rates were at least 40 percent. Gun deaths remain the leading cause of death for black children and teens. A black child or teen is killed with a gun every 6 hours and 34 minutes. Between 1963 and 2016, 65,947 black children and teens have been killed by guns – more than 16 times the recorded number of lynchings. Where is our equivalent anti-lynching movement today to give our children a chance to grow up safely?