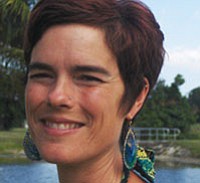 The Supreme Court has used qualified immunity to deny damages to an eighth-grade girl who was strip-searched by school officials who thought she had a rogue ibuprofen pill. It denied damages to a man who was held in a maximum-security prison for 16 days and on supervised release for 14 months, without cause for arrest nor intent to use him as a material witness. In another case qualified immunity protected officers who engaged in a clearly unconstitutional no-knock home raid. In all these cases, the court stressed that, while the Constitution had indeed been violated, the government officer could not be held liable.
Ending police abuse is going to take continued vigilance and a multi-faceted approach. But one important way to hold police accountable is for citizens to be able to bring and win civil suits. Today, the playing field for doing so is so deeply tilted toward protecting police that there is no semblance of accountability in the legal realm.
Congress can and should remove the "clearly established" interpretation of qualified immunity, at a minimum. Police officers cannot continue to be given free rein to harass, assault, wound and kill simply because others before them have gotten away with it.
Laura Finley, Ph.D., teaches in the Barry University Department of Sociology and Criminology and is syndicated by PeaceVoice.