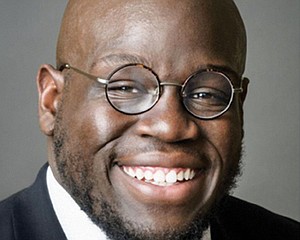 And in states like Alabama, voters are up against photo ID laws, which disproportionately affect black voters, limited access to offices to issue IDs in black areas, and more. Clarity around where to vote, how to vote, and eligibility to vote become even more significant when these impediments make voting disproportionately harder for black people. According to a study by the Public Religion Research Institute, "black (nine percent) and Hispanic (nine percent) Americans are three times more likely than white Americans (three percent)" to report complications with voting for them or someone in their household because of identification issues. In the same report, "black (15 percent) and Hispanic (14 percent) Americans were roughly three times more likely" to have trouble locating their correct polling place than white Americans (five percent).
As president of the United States, Trump had an opportunity to explain his views on voter suppression when Ryan asked her question. Because of his inconsistent application of the truth, one can expect the truth would be stretched or he would offer up unverifiable facts. Instead he exhibited the Trump brand of racism – racism by omission, refusing to acknowledge that voter suppression exists and is spreading across the land in states predominantly controlled by Republicans.
Voter suppression is a weighty issue, especially for African Americans, whose ancestors marched, protested and died for the right to vote. For President Trump, to simply dismiss voting suppression by assailing Ryan is a racist slight to all people of color, and our forefathers.
Caleb Gayle is the Emerging Voices Fellow at Demos, a national public policy and advocacy organization.