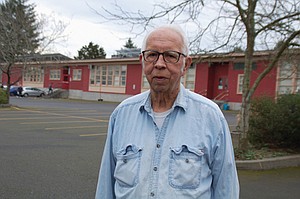 Leong told the Portland Observer that the opportunity for matching up a diverse St. Charles community with De La Salle North High School became apparent on a day he visited St. Parish for a church service.

"As I sat there, in celebration, and I watched the Mass happen, I looked around," he said. "The folks that were present were a collection of diverse backgrounds, racial backgrounds. I thought it was the perfect opportunity for both of us to come together and to bring energy to each other."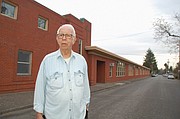 The St. Charles parish campus will have space to accommodate more than 350 students by the time it officially opens as a high school in 2021, a press release from De La Salle North said.
Though nothing has been made certain, Schwab said renovations of the former classrooms, as well as possible structural additions, and changes to the parking lot, may be constructed in the years leading up to the opening.
Leong added that such renovations will need to adequately host high school programs, such as converting classrooms previously used for teaching grammar school, for example, into science classrooms. The school is poised to launch a fundraising campaign to raise donations for the renovations and additions.
De La Salle North Catholic High School has been offering a private school experience to students and families who could not afford to attend the cost of one, since 2001. It uses a work-study component to offset the cost of tuition, making it a fraction of the cost of most other Portland private schools.
De La Salle North students go to school four days a week and work one day a week, which finances 50 percent of their education. In addition, many of the students—all of whom come from families earning 75 percent of the median area income or lower--receive financial aid and full-ride scholarships.
De La Salle at St. Charles will return a high school to near the corner of Northeast 42nd and Killingsworth for the first time since 1981, when John Adams High School was closed by Portland Public Schools due to low enrollment after being opened in 1969.