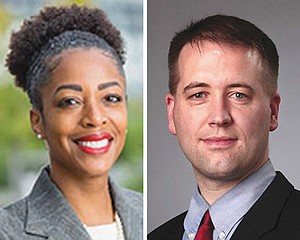 The Oregon Investment Council has amended its overarching management values and beliefs to highlight its commitment to diversity and inclusion.
The six-member Council establishes policy and determines asset allocation for the investment program managed by the Oregon State Treasury, which as of Dec. 31 totaled more than $100 billion and includes the $75 billion Oregon Public Employees Retirement Fund.
To help guide day-to-day decision-making and investment priorities, the council occasionally revises its investment and management beliefs to articulate its primary investment philosophy, from managing risks to seeking cost efficiencies to improving corporate governance practices.
At its meeting Thursday, the council explicitly articulated that diversity and inclusion are aligned with its imperative to pursue positive, risk-adjusted and sustainable investment outcomes – officially reflecting in policy what has become an increasingly standard business practice at the Oregon Treasury department.
"Finding returns means seeing things that others don't," said State Treasurer Tobias Read, a member of the council. "If we are not serious about diversity, we risk losing out."
"We are investing in a diverse world, and diverse perspectives will help ensure we are making good decisions and recognizing the best opportunities," said Oregon Investment Council Chair Rukaiyah Adams, the chief investment officer for Meyer Memorial Trust. "If you want to achieve long-term financial and investment success, a commitment to diversity and inclusion must be embedded in your business practices."