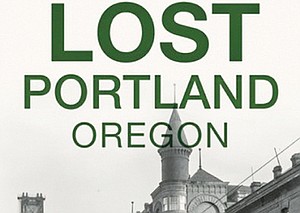 As Portland has grown and changed, so has its architectural landscape. Once prominent landmarks have disappeared in the face of urban renewal and the desire for modernization.
In "Lost Portland Oregon: Forgotten Landmarks of the City of Roses" a new book published by Arcadia Publishing and the History Press, historian Val C. Ballestrem explores the city's architectural heritage from the 1890s to the present.
The book mostly is about once-prominent landmarks downtown, but also touches on the displacement of African Americans for the construction of Memorial Coliseum and other developments.
Ballestrem, a lifelong resident of the Portland area, serves as education manager for the Bosco Mulligan Foundation's Architectural Heritage Center in Portland.