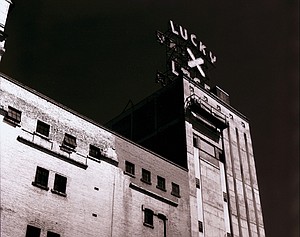 Clark County Historical Museum will unite history and hops as part of its interactive program "History on Tap," Thursday, Jan. 17 at the Kiggins Theatre in downtown Vancouver. Doors open at 6 p.m. and the event begins at 7 p.m.
"From Lucky to Loowit: The Fall of Lucky Lager and the Rise of the Craft Brewing Industry" will tell the story of the closing of Lucky Lager Brewery in 1985, marking the end of 100 years of beer making in downtown Vancouver to a new culture of craft brewing that Vancouver is experiencing today.
Admission to "History on Tap" is $15 in advance or $18 the day of the event. Tickets can be purchased at the Kiggins Theatre Box Office, the Clark County Historical Museum or online at kigginstheatre.com.