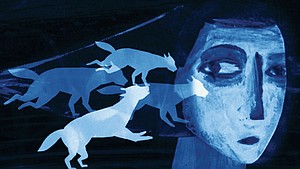 The NW Film Center presents a program of films by a Northwest filmmaker, animator and puppeteer whose yearning is to connect to human emotions.
Ten films by Laura Heit, made from 1997 to present, will screen on Thursday, Jan. 10 at 7 p.m. in the Film Center's Whitsell Auditorium at the Portland Art Museum, downtown.
Heit's films exemplify her ability to engage with the audience through visual and abstract interpretations. Not just through stories, but through images that resonate on a deeper plane.
Admission is $10 general; $8 for students and seniors; and $5 for children.