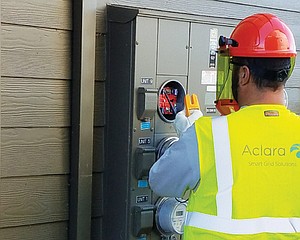 Pacific Power is bringing more efficient and effective smart meters to residential and business customers in the Portland area, replacing thousands of aging electric meters throughout the first half of the year.
About 78,000 new meters will be installed for area customers. This includes parts of north, northeast, southeast, and downtown Portland, as well as Maywood Park. The installations are set to begin next week and will continue in the area through June.
"We're installing smart meters in Portland as part of a statewide upgrade for the homes and businesses we serve," said Diana Knous, Pacific Power's regional business manager for Multnomah County. "It's a project that will enable our communities to take advantage of faster, more efficient energy technology."
The new smart meters will instantly track outages, meaning faster service response and shorter outages overall; let customers view their power usage hour-by-hour, so they can adjust their activity to reduce both their carbon footprint and bill; provide businesses with detailed usage reporting which will help them cut costs and make investments in items that help their business grow; and update the grid to work more efficiently and better integrate renewable power sources.
"This upgrade brings a future of reliable and efficient power to our region and to our state," said Knous. "We are connecting communities throughout Oregon, improving the way we power our customers' lives both at home and at work."