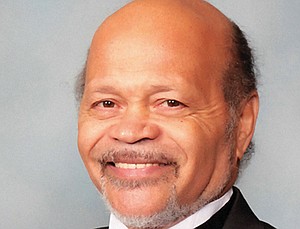 Haiti's contributions to the United States are not widely known because, throughout our country's history, America has shown itself to be hostile towards Haiti and Haitians.

On Oct. 30, 2018, the British newspaper, The Guardian, ran the headline, "Flee or hide: Haitian immigrants face difficult decisions under Trump." This headline, curious to most Americans, has a back story. After a 7.1-magnitude earthquake hit Haiti in 2010, the U.S. government offered Temporary Protected Status (TPS) to thousands of Haitians whose lives had been destroyed. But now, Donald J. Trump has decided that their imminent deportation is best for America. Haitians who have made new lives in this country are now on the verge of becoming "illegal aliens" by the stroke of Trump's pen.
But a monster like Trump has neither empathy for, nor any sense of obligation to, people of color whose ancestors helped to birth and build this nation. People of color can expect no consideration from this despicable, disgusting bully who wants to "make America white again."
The White House also is planning to terminate TPS for people of color from other countries whose conditions have necessitated our compassion and offers of refuge because hostility towards Haitians is simply a part of the pattern of widespread American hostility towards people of color.
Just as ancient barbaric people created narratives that gave animals human form and characteristics in an anthropomorphic attempt to conform them to the familiar, Trump and his supporters are pursuing a europomorphic attempt to mold America into a European form that is familiar to them. In short, he is attempting to make all Americans look as much like European Americans as possible. As ancient barbarians wanted to conform their world to their own image, these present-day barbarians want to conform America to their own image.
It is up to right-thinking Americans to stand up to Trump and the cynical, cowardly senators and congressional representatives who cater to his attempts at despotism. It is time to stand up and say "No!" to the deportation of Haitians and others living in the United States with Temporary Protected Status.

We must have compassion for our fellow human beings, even if the disgusting tenant in the White House does not.
Oscar H. Blayton is a former Marine Corps combat pilot and human rights activist who practices law in Virginia.