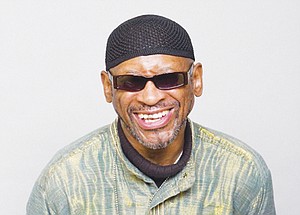 Ibrahim Mubarak, a renowned activist and leader from Portland's African American community and a champion of housing rights for more than 25 years, will lead a panel discussion on the link between houselessness and mental health struggles.
The community is invited to hear and join the discussion which will offer concrete, innovate and proven solutions to this human rights crisis. The event will take place on Wednesday, Feb. 6 at 7 p.m. at the Montavilla United Methodist Church, 232 S.E. 80th Ave., sponsored by the group Rethinking Psychiatry.
Mubarak helped create short term and long term strategies for helping the homeless as co-founder of three sites for overnight camping on vacant parcels of land, Dignity Village, Right 2 Survive and Right 2 Dream 2. He will be joined on the panel by Right 2 Survive co-founders Lisa Fay and board member Sarah Louise Allen.
There is no cost to attend the discussion with donations welcome. Refreshments will be provided.