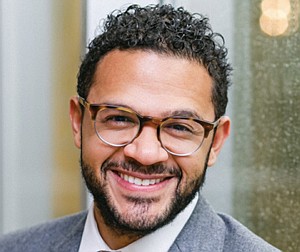 A leader from Portland's African American community has been promoted to president and chief executive officer of the Northwest Health Foundation, an organization advocating for health policies that give every person the opportunity to lead a healthy life.
Beason has worked at Northwest Health since August 2013. He previously served as executive director of the affordable housing provider Proud Ground; as a senior policy director for then-City Commissioner Sam Adams; and as a public affairs officer at Metro.
He was a 2014 cohort member of the Portland African American Leadership Academy.
"I believe strongly in Northwest Health Foundation's vision of health. I am honored and humbled to further this vision in my new role, alongside a staff of such integrity and a board that is unabashed about ending inequity," said Beason.
Jesse moved from Denver to Portland to attend Lewis & Clark College two decades ago. He and his partner live in north Portland.