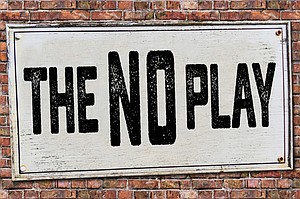 PassinArt, Portland's African American production theater company, presents "The No Play," by John Henry Redwood, conveying the racially divided world of Halifax, North Carolina in 1949 at the apex of the Jim Crow segregation era. The title is derived from many "No" signs that dotted the southern landscape during that despotic era in American history.
The play centers on an African-American woman struggling to raise her two daughters and protect her marriage while surviving the insurmountable effects of racism and bigotry. She finds an ally in Yaveni Aaronsohn, a Jewish scholar who also must endure and overcome the reality of racial intolerance.
The play is about deep family bonds, profound love and cultural connections.
The No Play is now showing on Saturdays at 7:30 p.m. and Sundays at 3 p.m. through April 14 at the Interstate Firehouse Cultural Center, 5340 N Interstate Ave. For tickets, visit eventbrite.com.