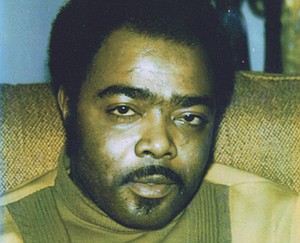 Sunrise: March 8, 1943 Sunset: April 28, 2019
Willie Kemp Jr., a resident of Portland since the 1970s was originally from Flint, Mich. He was an 18 wheeler truck driver for Portland General Electric for 40 years.
He is survived by his wife Perry Wills Kemp; daughter Wendy Murchinson; sons Tommie (Kimberly) Kemp and Kevin (Stephanie) Kemp; three sisters, Fannie Smith, Louis Evans and Cora Kemp, all of Flint, Mich.; two brothers, James Kemp of Lansing, Mich. and Inell Kemp of Flint; eight grandchildren, 12 great-grandchildren, an aunt and uncle and a host of nieces, nephews, cousins and close friends. He was loved by many. He will be truly missed.
He was preceded in death by his parents, Beatrice and Willie Kemp Sr.; grandparents, two sisters and two brothers; and a grandson, Calvin Richman Davis.
Public Viewing will be held at Terry's Family Funeral Home, 2337 N. Williams Ave., on Friday, May 10, from 4 p.m. until 7 p.m. Services will be held Saturday, May 11 at 11 a.m. at Bethesda Baptist Church 1730 S.E. 117th Ave.