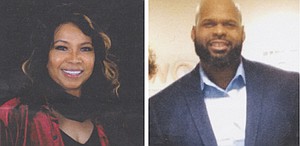 Portland area mentor John Olive is opening the doors for local youth to hear from a group of celebrities headlining an International Youth Convention, Aug. 5-8 at the Hilton Hotel in downtown Vancouver.

Sponsored by Stage One In Action, an organization Olive helps lead, the event will focus on growing communities through youth mentorship.

The headliners include Dwight Johnson, a former NFL player who now leads the Stage One in Action group; performance artist Kristy Love Brooks; executive chef Richard Austin and elite sports recruiter Derrick Tatum.

Geared to empower youth and transform their futures, the program focuses on personal development, career development, talent development and community involvement.

General admission to vendor booths is free for the public. For more information, visit the stageoneinaction.org or call 888-453-2878.