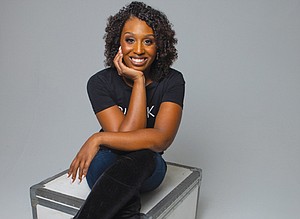 Later this month, Destiny Henderson will travel to the Bahamas to represent the state of Oregon and the North Pacific region at the Miss Black International Ambassador pageant.

Credited for being a leader and change agent for her community, the Portland resident and entrepreneur was crowned Miss Black North Pacific in September.

Henderson, who received a degree in communications and journalism in college, co-founded with her sister and friends the Ultimate Women's Society to empower women of all ages through education.

She has helped and continues to mentor countless women in underserved communities across Oregon — teaching them vital professional and networking skills for the workplace. She is also the owner of Winter Rose Event Coordinating, specializing in weddings, and has worked with a variety of brands in the fashion, technology and athletic fields.

Throughout her childhood, Henderson said she lacked the education needed to build a professional network or manage her finances and college career, but through her initiatives, she now helps women learn the skills they need to succeed, especially in male-dominated fields.

She earns praise for combating social issues that largely impact Black women. As a board member of the non-profit "Committed Collective," Henderson has focused on racial disparity issues, community education and mental health awareness.

Outside of her dedication to service and women empowerment, she enjoys music, theatre, politics, and makeup, the true epitome of a pageant queen, officials said.

The Miss Black International Ambassador Pageant will take place June 21-27.