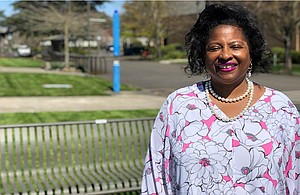 Minority-owned small businesses in the Portland metro area have an opportunity to receive a boost from Comcast as the company rolls out the third round of a program aimed at giving these companies a hand up.
More than 700 small businesses owned by people of color across the country — including more than 50 in Oregon and southwest Washington — were named Comcast RISE award recipients in March. Now, the third phase of the "Representation, Investment, Strength and Empowerment" program is accepting applications through July 31, 2021, officials said. To apply, visit comcastrise.com/apply/.
Small businesses owned by Black, Indigenous, Hispanic, and Asian Americans are encouraged to apply for the chance to receive the RISE package, which may include a 90-day, linear TV media campaign; a 30-second TV commercial production; a technology makeover, including computer equipment and Internet services, along with 12-month voice and cybersecurity assistance; or advertising and marketing consultation.
Applicants do not need to be current Comcast customers, but do need to live in the Comcast service area.
Sharon Maxwell, owner of Bratton Construction in northeast Portland, received a technology makeover as one of the earlier Comcast RISE recipients.
"I had to furlough all my employees at the height of the lockdown," she said. "I'm slowly bringing them back, and the new technology I received from RISE is helping me speed up the transfer of blueprints among offices, with improved security."
"Independent small businesses are the backbone of our communities," said Mark Nugent, director of business development for Comcast Oregon/SW Washington. "And today, more than ever, small businesses owned by people of color are hurting."
Comcast RISE is part of a larger $100 million Diversity, Equity and Inclusion initiative that Comcast launched this summer. In June, Comcast NBCUniversal announced the development of a comprehensive, multiyear plan to allocate $75 million in cash and $25 million in media over the next three years to fight injustice and inequality against any race, ethnicity, gender identity, sexual orientation or ability.