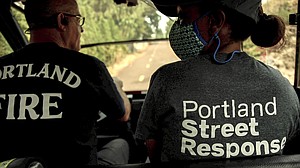 The Portland Street Response team has officially expanded citywide, significantly growing a non-armed public safety emergency response to non-life-threatening behavioral and mental health crisis calls and saving armed police resources for other calls.

"We listened to the crisis on the streets, to affected businesses, and to our public safety officials to design and implement the first major change to Portland's first responder system in 100 years," City Commissoner Jo Ann Hardesty announced on Monday. "I am honored to have worked side-by-side with our community to successfully persuade City Council to join me in its creation and continue to demand it's expansion and full funding.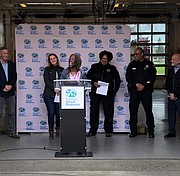 Portland Street Response started as an experiment last year in the Lents neighborhood of southeast Portland with a staff of six. Now the team will expand to a staff of 20 covering the entire city.

 "I'm thankful for Mayor Ted Wheeler's collaboration in developing Portland Street Response these last 3 years. We started building this together with an entirely different Council, but today we were together again, and I'm happy to have Mayor Wheeler by my side in support of expanding Portland Street Response," Hardesty said.

The conception of a street response team won strong backing from Portland Police Bureau leadership, including current Police Chief Chuck Lovell and former Chief Danielle Outlaw.

 Hardesty also thanked Fire Chief Boone for making the street response team a reality.

"Without Chief Boone's leadership, compassion and innovation, we would not be here today. She is a true leader that is transforming Portland Fire & Rescue to address the needs of Portlanders. Chief Boone and the amazing team at Portland Fire & Rescue make me proud to be Fire Commissioner every day," Hardesty said.