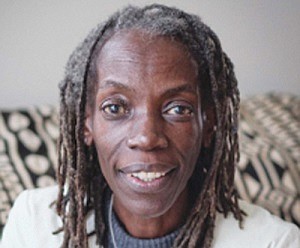 In 2018, I was elected to the Portland City Council to change the way City Hall tackles our toughest challenges. For three years that is what I have been doing - bringing forward diverse voices and innovative ideas to address the crisis on our streets.
Even before the global pandemic, there were signs Portland was suffering from housing affordability, homelessness, and a lack of community safety for all our residents. So if you are wondering whether I'm creating the change we need, look no further than the $700,000 that Portland's status quo power brokers are spending to attack me. These are some of the same people who have been calling the shots for decades, and whose neglect contributed to the problems we face.
Since taking office, I have made real progress: creating Portland Street Response, an unarmed crisis response team within Portland Fire & Rescue that responds directly to non-violent 911 calls to get support to people in need; expanding village style shelter space during the pandemic; and helping lead a successful effort to secure $185 million to improve safety and invest in the vibrancy of 82nd Avenue.
My background is unconventional for a commissioner, as is my style. I am direct and honest, and take responsibility when I make a mistake. I am the first Black woman elected to City Council in our 179-year history. I live in East Portland. I'm a renter, U.S. Navy veteran, and an effective critic of city government who is fighting to reform our police, expand community safety, and ensure basic services equitably reach the most vulnerable.
Portlanders are angry right now. I want you to know that I am right there with you. I see what you see. Outside of my apartment complex is a large houseless encampment. I've experienced people having a mental health crisis while I ride the bus to work downtown and across our city. I've feared for my personal safety as gun violence has escalated to record levels. None of this is acceptable. We can and must do better.
I'm running for re-election so that I can keep fighting for a recovery that is swift and just.
Portland's most precious asset is its people. Yet for too long, all but a privileged few have been left out of the decision making in Portland. You have my commitment to keep fighting for both immediate and long-term solutions to our most pressing challenges. Our implementation of even basic city functions is broken. I'm not only willing to call it out, I'm working everyday to create real change, and succeeding.
There is much more to do, and I ask for your vote so we can kick the old model to the curb and build the Portland we all deserve.
Portland City Commissioner Jo Ann Hardesty