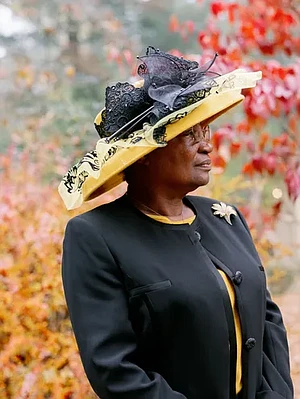 (AP) — Willie Richardson, a longtime champion for minority education and respected voice for racial equality in Oregon, has died. She was 74.

Family members told the Statesman Journal that Richardson, of Salem, died Wednesday. Close friends and family members said Richardson had been dealing with ongoing health issues.

"Willie was a very private person," said Gwen Carr, who worked with Richardson at the Oregon Black Pioneers, the state's only historical society dedicated to preserving and presenting the experiences of African Americans. "She swore several of us to secrecy months ago."

Richardson was a past president of the organization. A post on Facebook said that her "immeasurable impact on the organization, the city of Salem, and the state of Oregon will be felt for many generations."

Richardson was also the first Black person elected to the Salem-Keizer school board and served from 1987 to 1991, according to a biography posted by the Salem Art Association.

The Salem Art Association also posted condolences on Facebook and celebrated Richardson's impact on its organization.

"At SAA, we got to know her both as an anti-racist advocate who pushed us to be more open and more inclusive in our shows and storytelling, as well as the proud owner and curator of hundreds of hats," the post said.

Richardson also was an independent business owner from 1993 until 2010, when she chose to focus on the historical society and organizing work, according to the Salem Art Association.

Richardson moved from South Carolina to Oregon in 1978, the art association said.